Go with the flow (Original)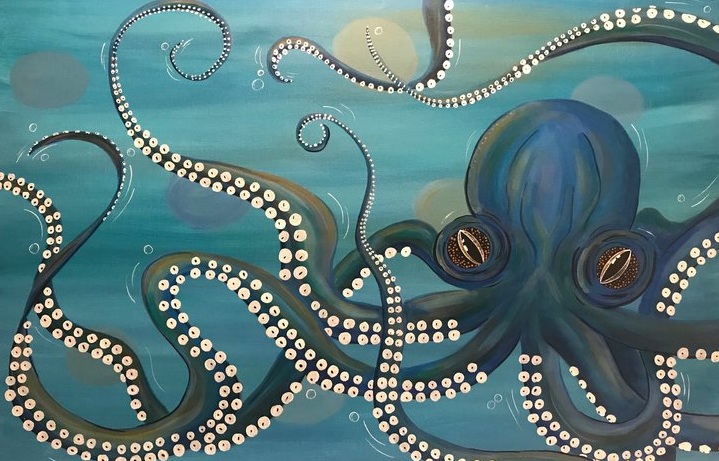 Go with the flow (Original)
Title: Go with the flow (Original)
This is the artist-signed original artwork.
Size: 24" x 36" (x 1.5")
Medium: Acrylic
Materials: Professional archival quality wrapped canvas
Inspiration: In life, we must find our flow. What brings you joy? Do more of that. Painting this octopus brought me so much joy and peace. Painting the arms flowing in the current of the ocean and through life, gentle movements and textures creating positive energy to uplift your environment.
Color: Colors may vary from screen to hand.
Prints: The digital image of this painting belongs to Angie Lea and may be used to make limited edition prints in the future. If you have any questions, please feel free to contact me for more information.
Keywords: #octopus #flow #blue #green #sealife #seacreature #original